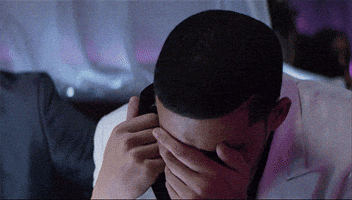 Short, and to the point. My title more than my typical 'straight no chase' demeanor. Rather, it is an exclamatory sentence that needs to be utilized way more than it is. So many times I come across women (myself, included) that spare the feelings of someone who did not think twice in dismissing yours. Now, let me clarify, this is not an article, aimed at man-bashing, but like my mama always said, 'hurt dogs, holler.' If you are a gentleman that makes your intentions clear, you move past your apprehensions to engage a woman you're interested in, then this does not reflect poorly on you.
H
owever, if you are someone who does drive-by calls/texts, with no clear plan of action, slides into a dm, for no reason other than to send some ambiguous heart-eyed emoji, then be afraid: be very afraid. There is no reason you should place more thought and consideration to your 'March Madness' draft picks than a young woman whose time you claim you want so badly. With age comes experience, and the same antics that made you a heartthrob in college, will not work with a working professional woman. One of my friends brought this full circle last week when she said, "girl, Bow Wow just turned 30. Do you think I have time to respond to a man that sends me a 'you up' text at 1 AM in the morning? Boy, bye." Well, there you have it. We are at the age of adulthood where it will take more than a flashy smile to turn our head – and we should demand it.
I do not claim to have all the answers, and lord knows I can be a lot to handle, but what remains consistent through it all, is there is a limited window to take my openheartedness for granted. Also, if you find yourself oscillating between entertaining someone further and giving them the 'heave-ho', ask yourself this: having experienced what it feels like when someone says they really are interested in you and whose actions show it, does this person make you feel like that? If the answer is no, then let him go.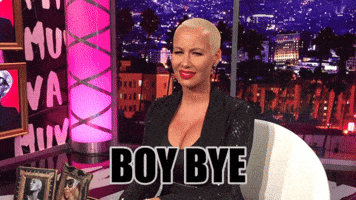 Drake might have us preparing to have a 'teenage fever' attack, but at least make sure it's for a man who deserves to make you sacrifice your edges to be with! This is no way means that you have to spit fire and emasculate a man, because I am also a firm believer of karma, and you want to make sure you do all things with grace, even when it means setting someone straight. So I guess what I am getting at is this fellas, if you are not in the space to give a queen the proper time and attention she deserves, then sit down somewhere and leave her be; and to my queens stop letting your crowns tilt every time you turn your head for a man who hasn't done anything to cause you to look in the first place.
Everyone, do better.