This process is making me cry- and I mean cry a lot, it's making me question everything; above all else it's forcing me to change whether I feel I'm ready to or not. When I began the New Year I was hell bent on being a "better-brighter Joi", who proved all the nay-sayers wrong and came out 'looking' better than before. When I say looking, it goes beyond physical appearance, rather it was this intense longing to appear successful, as I had always envisioned success to mean. Oh silly wabbit, because yet again I was rooting my journey in superficial achievements and temporary happiness.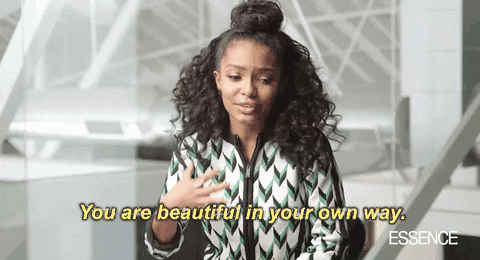 So what I don't have the material possessions I feel I deserve, or I'm at the career level I think should have already been attained. As one of my favorite scriptures constantly reminds me, "what does it profit a man to gain the whole world and forfeit his soul?" Now it is March, and as I think about the array of emotions I have endured, the highs and the lows, I can honestly say, "Jah knows I'm not fully ready to leave this test." I, like so many men and women I know, have spent their existence piecing together a perception for them to take on, and it's nothing more than a role in a play.
What good would I be to others or myself, if I fully didn't accept where I am in life and make sure I am fortified so that it never happens again? When you make the decision to change, you have to truly be in a mental space to accept the good and the bad you will see. Your evolution is not solely based on how others will see you, I could wake up tomorrow with a million dollars in my bank account and if I still look at the world through the eyes of a poor little girl, I'll be broke in a day, trying to buy people's acceptance.
Plainly put: f***that. If there is anything I have realized in these short months, people who loved me when I was 182, love me now at 166. People who supported me when I was a salaried Producer, support me now as a vlogger. Those who loved me when I was basing my worth off things, still love me although I outwardly don't seem to have that many. No matter what fire life brings, just as you will change you will see those around you who will either welcome it, or they won't be able to handle the heat.
I am scared. For as much as we try to be brave and tack on the day like it's a Migos CD, the process does not give a good gotdamn about the image you're trying to uphold. There are so many examples I pull from, and the one unifying thread I always find: they always gave way to change and let God handle the rest. So I am going to keep free falling, because I want to come out on the other side more powerful than before, more confident than before, and because I want to know what it feels like to be 24k on the inside and out.